Chi Heng Foundation (CHF)
2017/4/25 9:38:34
Who we are?
Founded in 1998, Chi Heng Foundation is a charity registered and based in Hong Kong (IR File No: 91/6187) with offices in Beijing, Shanghai, Guangzhou, Anhui, Henan and Yunnan. It is a non-governmental organization whose programs are funded by private donors, businesses, and partner NGOs.
"Chi Heng" means "wisdom in action", with this in mind, CHF moves from village to village throughout China offering help to any child with at least one parent who is living with or has died of HIV/AIDS since 2002. CHF thus provides care not only to AIDS orphans, but also AIDS-affected children, thereby ensuring that no child is excluded and each child's needs are fully understood.
In its first semester, CHF provided education for 127 children in one village in central China. As of today, the number has reached 18,000 in many provinces and continues to grow, making CHF by far the largest, one of the longest continuous running and most comprehensive non-governmental operation serving AIDS-impacted children in China.
CHF primarily focuses on paying for the children's education and living expenses, making sure all funds are delivered directly to their homes, schools, or programs by our staff. CHF does not operate orphanages or foster homes. Instead, with our financial assistance, we empower the local communities to take care of the children, allowing them to continue to grow up in their native villages. To further decrease their sense of social stigma and isolation, CHF places the children in schools that purposefully integrate them with children not impacted by HIV/AIDS. These efforts aim to give AIDS-affected children a stronger sense of community and belonging.
CHF promises a long-term commitment to helping the children not only in completing their educations but also to receiving dependable and comprehensive support. Through CHF's psychosocial support and community self-help programs, we hope the children can grow up unashamed of their parents' HIV status, be educated and develop a sense of social responsibility to help others.
Our Mission
To create a harmonious, equal, and healthy society by funding and operating projects in education and care for children and adults impacted by AIDS, AIDS prevention and anti-discrimination.
Our Team
The Management Committee is comprised of Mr. Mondy Chan and Mr. Chung To. The members bring to Chi Heng many years of global management experience in corporate and non-profit sectors. Management Committee of Hong Kong reports to Chi Heng Board of Directors, and runs in parallel with Management Committee of Mainland China.

Mondy started his career with KPMG as an auditor in 1986. He then worked as a financial analyst with Sea-Land Service and become the head of PRC finance and administration department in 1994. He then held various management positions with technology companies including Compaq Computer, AMD and AMDOC in finance, business planning and operations in Greater China region. He partnered with professional accountants running advisory businesses before he joined CHF as a finance director in May 2015. Mondy holds a Master's Degree in Professional Accounting with the Hong Kong Polytechnic University.

Chung began his career as an investment banker with Lehman Brothers in 1991, working in corporate finance at its New York headquarters. He later joined the corporate finance/ M&A division of UBS New York in 1993, and was later relocated to Hong Kong by the firm. While working with UBS Hong Kong, Chung founded Chi Heng Foundation in 1998. Subsequently Chung worked with numerous financial institutions in project and structured finance, before he decided to put his career in finance aside and work with Chi Heng on a full time pro bono basis. Chung received a bachelor's degree from Columbia University and a master's degree from Harvard University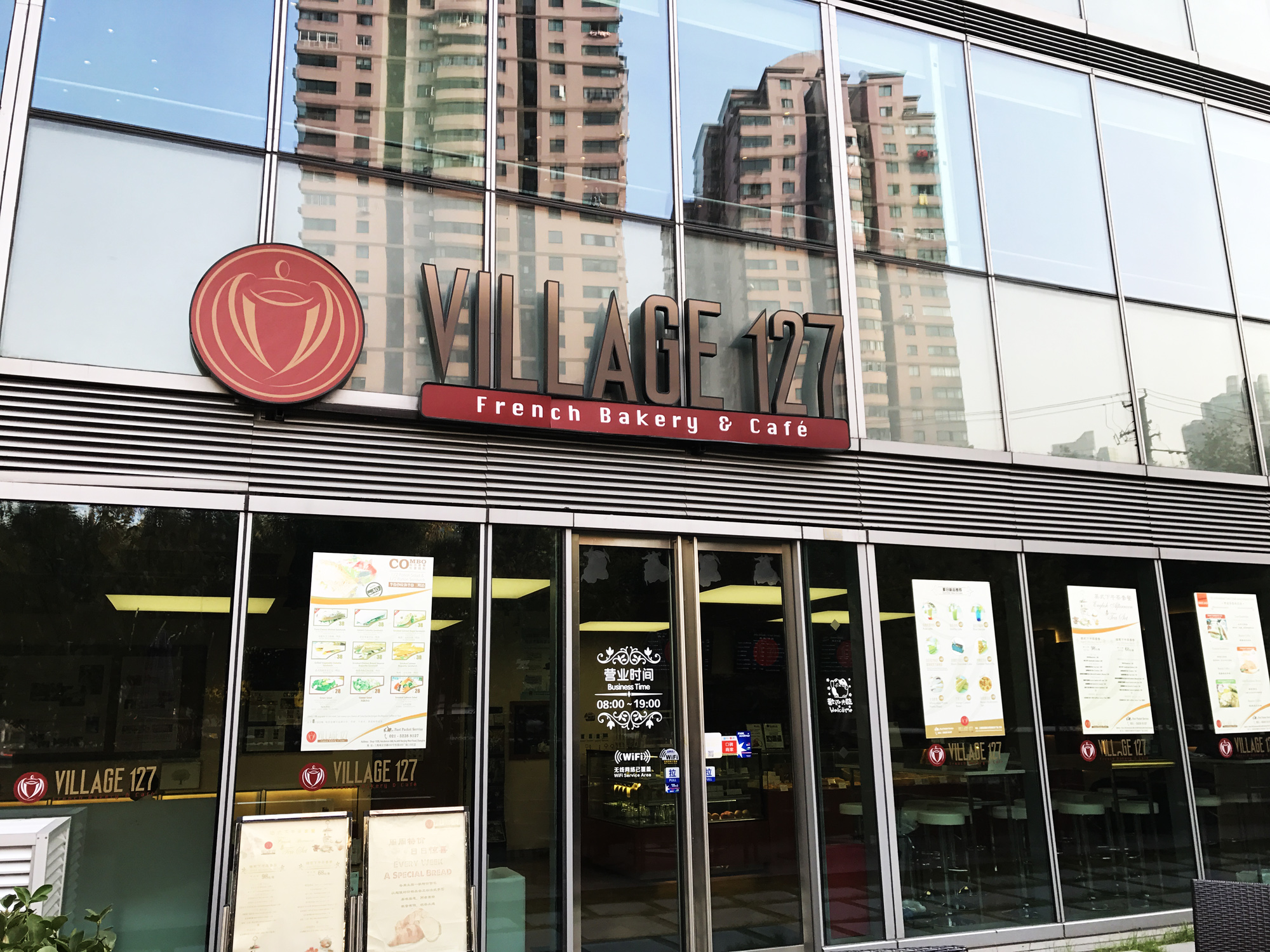 Our Partners
Accor
Business Traveller
Hogan
Hugo Boss
King's Flair Group
InterLeader Capital
Pizza Express
Standard Chartered Bank
Our Projects
Education Sponsorship Program
CHF has three Educational Orphans Programs: Basic Sponsorships, Scholarships, and Need-based Subsidies. Educational Programs are CHF's number one priority. These programs, in particular the Basic Sponsorship program, take precedence over all others. It is our most capital-intensive project and only when educational needs are met do the funds overflow to other projects. CHF staff handles the distribution of funds. We are careful to ensure that there is no misappropriation of donations. Money goes directly to support children's needs and never pass through the hands of officials or middlemen.
Psycho-social Support Program
Our social programs are designed to help children with the obstacles that they may face as a result of being impacted by AIDS. They provide a means to monitor their progress, ensure they remain on track, and provide guidance and support in the form of human contact and care that all children need to thrive.
Program for Children with HIV
Children with HIV are, in most cases, still too young to attend school. However, their immediate needs may include health promotion, material assistance, and various social programs. We assess these needs on a case-by-case basis and provide accordingly.
Vocational Training & Career Development
CHF provides vocational training and placement referral to the sponsored students, so that they can find a job after graduation.
Community Self Help Support
CHF offers summer internship and long term job opportunities to AIDS-impacted university students in our programs with the hope of empowering them to become role models, like big brothers and big sisters, for younger AIDS-impacted children and encouraging them to give back to their communities. Many of the AIDS-impacted university graduates who were previously supported by CHF have become our volunteers and paid staff. They have formed a community self-help network and play an important role in the design and implementation of the AIDS Orphan Program.
Others
These programs may vary depending on the needs of the particular children we are helping at the time.
Material Assistance
CHF began providing material assistance to children in need including blankets, winter clothes, food and nutritious products to over 250 children affected with HIV.
Health Promotion
CHF has introduced health promotion programs such as direct observation therapy, psychosocial care and support, immunization of hepatitis and meningitis.
How can you help us?
Cash Donation for Individuals and Corporates
7-Eleven Donation Service
Online Donation
Donation by Cheque
Corporate Social Responsibility Program
Chi Heng has a strong history of working in partnership and collaboration with the corporate sector. We have been successful with recurring as well as one-time projects, and we welcome the opportunity to explore and develop partnerships. There are many ways in which we can work together. Some examples are:
Donation or In-kind Contribution
Revenue or Profit Sharing
Employee Matching Grant Scheme
Event Sponsorship
Support Employee Volunteers
Volunteer
There are multiple ways to volunteer for the foundation:
Fundraising
Awareness raising
Event planning
Office support
Internship Opportunity of Chi Heng Foundation
Chi Heng offers summer, fall, and spring semester internships, as well as yearlong programs for recent university grads, undergraduates, and graduate students. Internships are unpaid, can be full or part time, and are offered in the Beijing, Shanghai, and Hong Kong offices.
Applicants will be asked to select from the following categories to indicate their preferred type of internship:
Direct Service (limited availability)
Administration
Research/Evaluation
Publications
Public Relations/Publicity
Web Page/Computer Graphic Design
Participate in/Organize Events
Join us in raising awareness and funds for the education of children in China.
We have been fortunate to work with like-minded people who have taken their time to organize events and activities towards the benefit of AIDS impacted children in China. Some highlights include charity concerts and exhibitions where proceeds from these events are directed towards Chi Heng's work. Some examples include:
One. Talent Show
Soundbeat of 60s and 70s
Children of China Book
Bag for Better
Shanghai Young Bakers (SYB) - Our Social Enterprise
A charity program providing free training in French bakery to marginalized Chinese youth aged 17 to 23, enabling them to find qualified jobs and lead independent lives after graduation.
The charity program was founded in 2008. In 2011, we created a social enterprise that offers a wide range of services to support the program:
Baking classes
Public baking and pastry classes, for adults and kids
Customized team-building activities
Corporate volunteering opportunities
Bakery & pastry products
Customized catering services
Weekly bread baskets and monthly cake boxes
Sale of students' baked goods at farmers' markets
Services for bakery professionals
Intensive professional training courses in French bakery
Technical consulting
All proceeds go to the SYB charity program. From baking enthusiasts who want to learn new recipes to social-minded companies looking for a caterer for their events, there is a way for everyone to support the Young Bakers.
What have we learned from CHF as a Social Foundation and Enterprise?
To learn how to promote a healthy, equal and harmonious society.
To give AIDS Orphans the chance of education; in order to help change their destiny.
Long-term commitment to help children (effected by HIV) not only by completing their education but also receive dependable, comprehensive support.
Helping HIV positive children and making them a social investment rather than a social welfare problem, which can help to prevent the large-scale social tragedy of a generation of illiterate and destitute children
By helping the children, the ability to provide care to AIDS patients directly. The parents can continue to spend their limited funds on their own health care and other immediate needs.
To develop hands-on experience in social entrepreneurship management, addressing HIV-AIDS awareness for a healthy life among all the society especially rural areas with ness awareness.
To collaborate interested companies (as partners) to start building long-term partnerships through social enterprises management by microfinancing as well as community help development programs for minorities.
To demonstrate good understanding of the social enterprise model; with passion to bring sustainable commercial solutions to support a growing social organizations culture.
To take in charge of defining and implementing a social enterprise's strategy together with different teams, and lead all commercial operations, by promoting revenue-generating services and supervising the coordination of related requests, activities for people effected by AIDS for their moral help.
CHF wants children to know that there is love and hope in the world, so that they grow up with a sense of responsibility and a desire to give back to their communities and others.