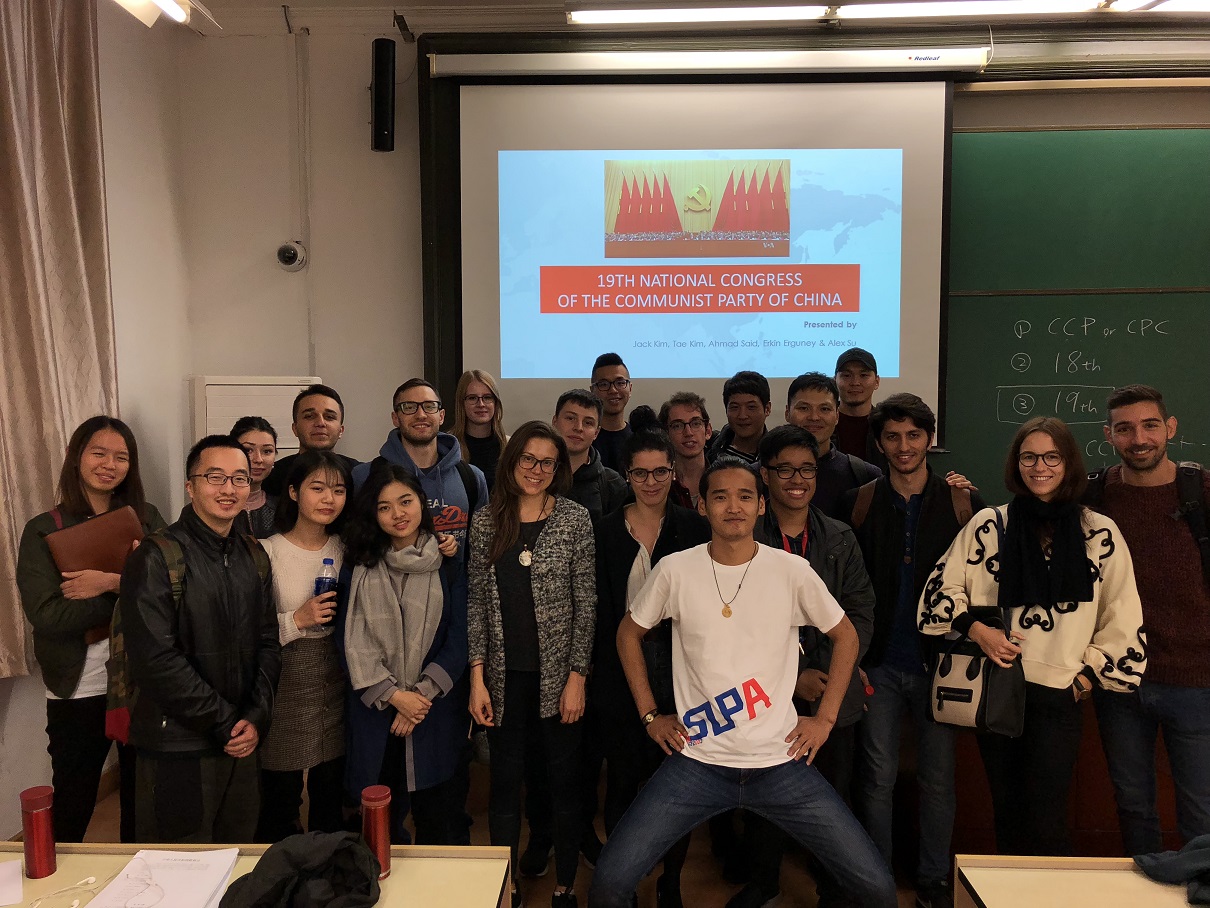 Master of China's Public Policy (MCPP) is a global academic program that is offered by School of International and Public Affairs (SIPA) to fresh university graduates and experienced professional. The course mainly focuses on the principles of public administration, public policy management and its implementation. The course is taught by experienced professionals. The learning takes place under an instructional framework, where theory is paired with seminars, contemporary case studies and discussion sessions.
Program Objective:
The program affords a distinct advantage to the aspiring practitioners and researchers alike, by enhancing their professional skills, familiarizing them with a public manager's challenges. During the coursework, the students will polish their analytical, communication, and interpersonal skills. The program enables the students to assume effective leadership roles in the society.
Program Summary:
Duration: 2 years
Program credits: 30
Thesis: Compulsory
Program Type: Full time
Fee: 70,000 RMB per year
See more at http://en.sipa.sjtu.edu.cn/En/Show/563
ELIGIBILITY
The following are general requirements for application to SJTU International Graduate Programs.
1. Non-Chinese citizen.
2. Good health both physically and mentally.
3. Outstanding academic performance and potential.
4. Bachelor's degree for master program applicants. Master's degree for doctoral program applicants.
5. Proficiency in Chinese and/or English. For details please refer to Language Requirement for SJTU International Graduate Programs.
IMPORTANT DATES
Oct 1, 2022 2023 application opens
Dec 15, 2022 Deadline for 1st Round scholarship application
Mar 31, 2023 Deadline for 2nd Round scholarship application
May 31, 2023 Deadline for self-supported application
Sept. 3, 2023 Enrollment
HOW TO APPLY
Step 1: Complete the Online Application
Complete and submit an online application at Study@SJTU (http://isc.sjtu.edu.cn/) before the application deadline. If you wish to apply for the scholarship at the same time, please complete the application before the scholarship deadline.
Step 2: Pay the Application Fee
The application fee is RMB 800 (approx. USD 120), non-refundable and non-transferable. Payment must be made in RMB or USD. You can choose online payment or bank transfer in the online application system.
MATERIALS TO PREPARE
1. Degree certificates, in scanned files. Applicants who have not graduated by the time of application are required to provide an official letter from their current university stating the expected graduation date.
2. Transcripts, in scanned files. Master's program applicants are required to submit undergraduate transcripts. Doctoral program applicants are required to submit both undergraduate and graduate transcripts.
3. Proof of Language proficiency.(pls see Language Requirement for SJTU International Graduate Programs)
4. Scanned copy of passport.
5. Passport-size photo.
6. Personal statement and study plan.
7. Two letters of academic recommendation from scholars who are associate professors or above, or senior professionals in a related academic field. Please follow the instructions on the online system for submission of online recommendation letters or upload the recommendation letters with original signatures.
Note: If your documents are not in English or Chinese, please have them translated into either English or Chinese by an authorized translation agency. Then upload both the translated and original documents onto the application system.