Professor Robert D. Putnam Visited SIPA
2018/9/20 14:53:25
On September 17th, Professor Robert D. Putnam, member of the National Academy of Sciences, Corresponding Fellow of the British Academy, former President of the American Political Science Association, former Dean of Harvard Kennedy School, and Peter and Isabel Malkin Professor of Public Policy at Harvard, delivered a lecture themed "Our Kids: the American Dream in Crisis" at R319, Xin Jian Building, Xuhui Campus.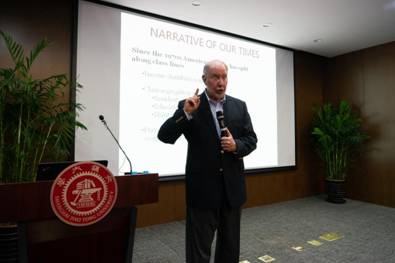 Jiang Wenning, Party Secretary of School of International and Public Affairs (SIPA), presented Professor Putnam with a Letter of Appointment as Honorary Professor of SIPA. Yangtze River Scholar Distinguished Professor Zhong Yang, Visiting Professor of SIPA hosted the lecture.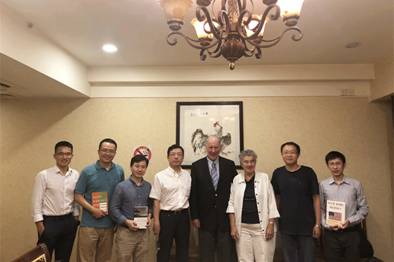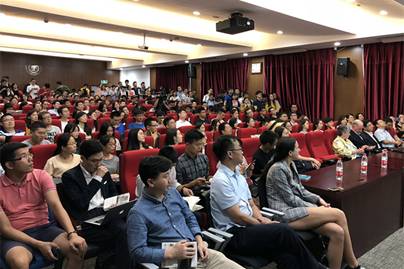 This is the first time that Professor Robert D. Putnam came to Shanghai, and he chose SIPA, SJTU as the only university to visit. This lecture is also one of the important academic activities celebrating SIPA's 15th anniversary. With focus on China's realities and aimed at growing into a world-leading institution, SIPA has made great headway in all-round development and international cooperation.