Open Ceremony for SIPA Y2018 International Graduate Students
2018/9/11 14:54:49
On the morning of September 10th, the opening ceremony for Y2018 international graduate students of SIPA was successfully held in Room 319 of the Xin Jian Building. 107 international graduate students from 35 countries are about to start a new chapter in SIPA.
Professor Bo FAN, Vice Dean of SIPA, Professor Gang LIN, Distinguished Professor of SJTU and Director of the Taiwan Research Center, Professor Xia LIU, Director of the Public Safety Research Center of SJTU, Dr. Yungpin LU, Deputy Director of the Third Sector Study Center of SJTU, MS. Jingjing Peng, Deputy Director of the SIPA International Affairs Office, and Peven XIE, Counselor of SIPA attended the ceremony. The ceremony was hosted by Lin HE.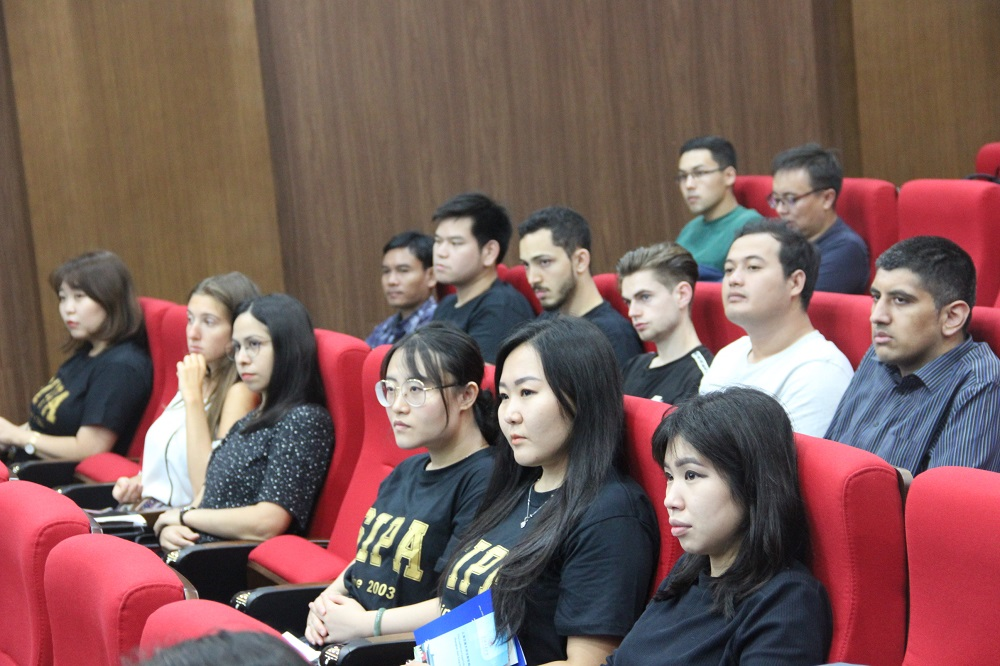 Professor FAN, on behalf of the school, warmly congratulated all the international freshmen and welcomed them to join the family of SIPA. Professor FAN then introduced SIPA's history, disciplines and faculty, and hope that all new students could cherish their time at SIPA, overcome the possible difficulties, and deepen their understanding of China's politics, economy and the Chinese culture. Subsequently, Professor Gang LIN, Professor Xia LIU and Dr. Yungpin LU welcomed the new international students and introduced them on the courses they taught.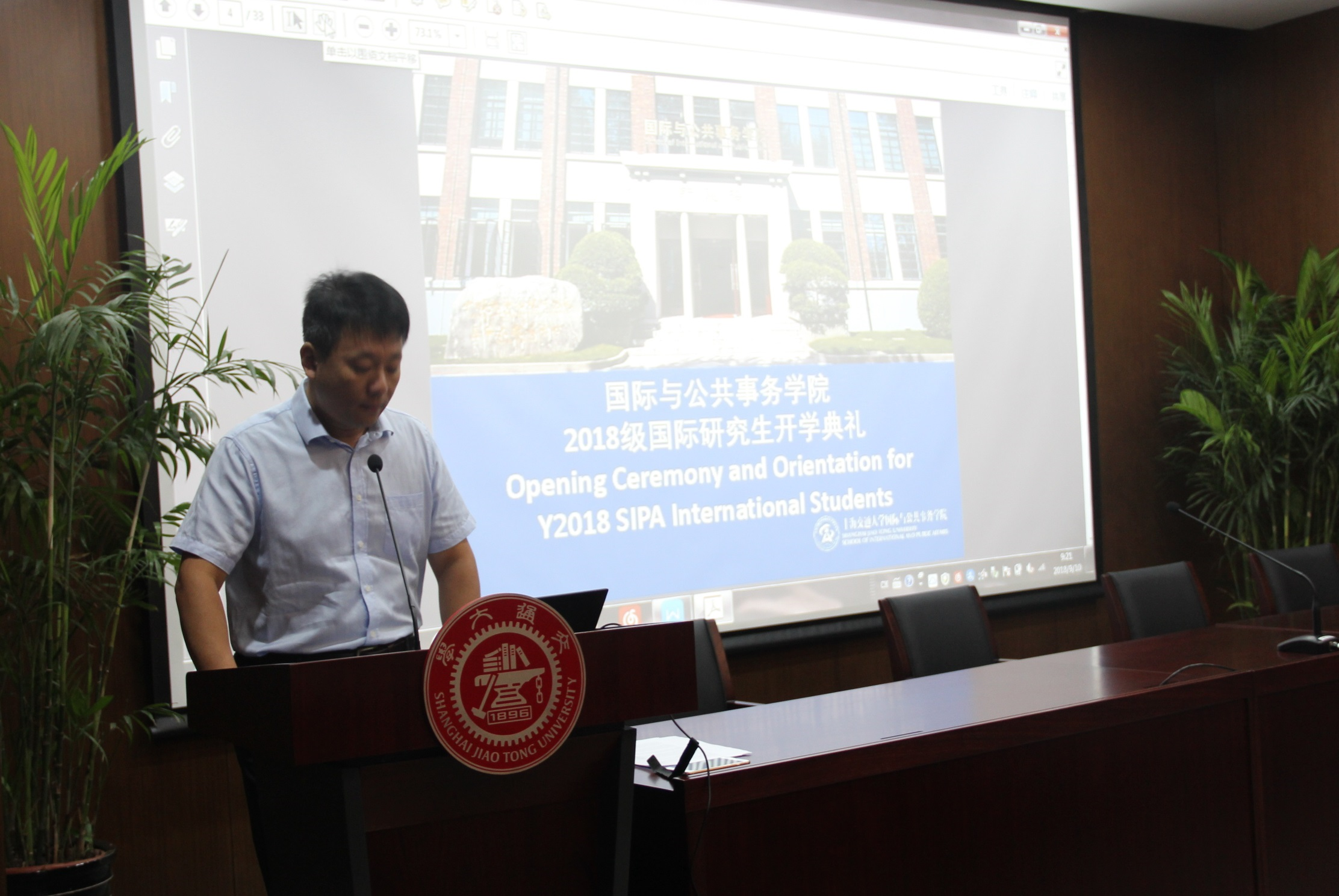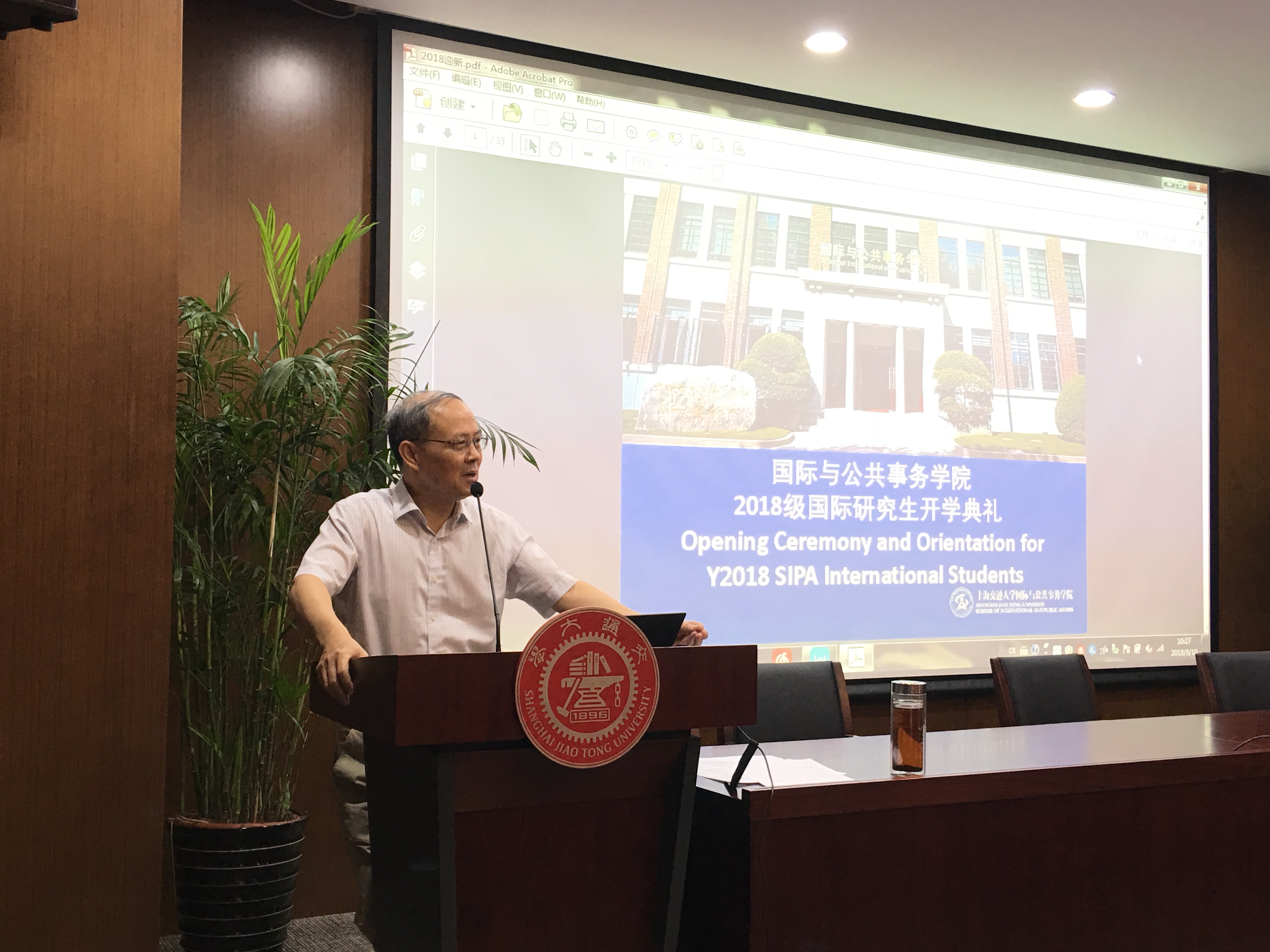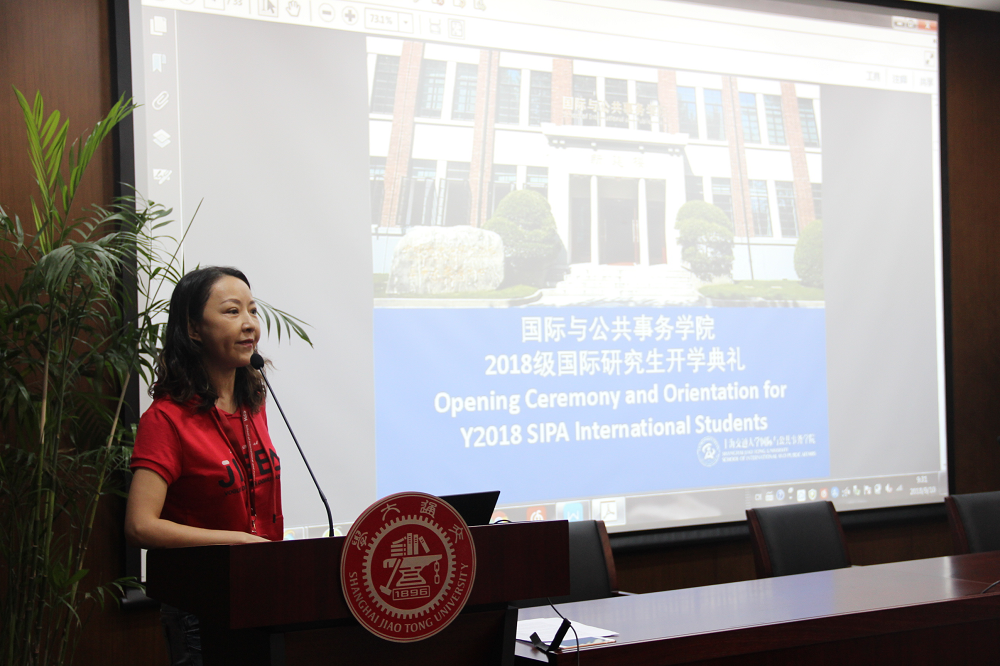 After the opening ceremony, Jingjing PENG and Lin HE provided entrance education for all international graduate students. They explained in detail the aspects of student status management, thesis defense and so on. Peven XIE interpreted the safety and visa issues one by one and clarified the matters needing attention in school study. Finally, the senior's representatives shared with the freshmen their experience of studying in SIPA, hoping that they can adapt to the new environment as soon as possible.