2018 Sino-Australian Summer Program Successfully Held
2018/7/19 14:59:37
The 2018 "China's Politics, Diplomacy and Economic Development" Global Summer Program comes to a successful end on July 19th. Jointly organized by School of International and Public Affairs of Shanghai Jiao Tong University and the China Studies Center at Sydney University, the program lasts for 4 days this year. Twelve students, led by the Deputy Director Dr. Olivier Krischer and Ms. Li Ozinga of the China Studies Center, took part in this year's program. Seven teachers of SJTU gave lectures on the state governance, diplomacy and economic development of China.
Dr. Jiang Wenning, Secretary of the Party Committee of SIPA, makes the concluding remarks on the closing ceremony. He extends congratulations to all participants for their successful completion of the program, and hopes that the two universities can continue to enhance cooperation in the future.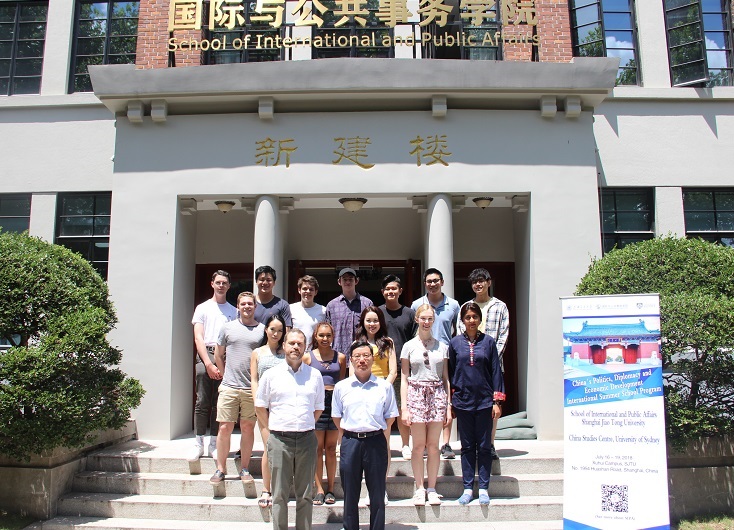 The first "China's Politics, Diplomacy and Economic Development" Summer Program was held in July 2017. It involves lectures, cultural activities and field trips. Students are able to explore modern China through various kinds of activities.