SJTU President Delivered a Speech at the Reception Held by the Chinese Embassy in France
2022/8/31 15:25:23
On August 24, 2022, the Chinese embassy in France held a reception to promote Sino-French cooperation in education, present the development of Chinese education, and introduce the new visa policy for French students in China. Present at the event were the heads of the Ministry of Foreign Affairs and universities in France, international students who have recently studied in China and the students of the Confucius Institute.
Lu Shaye, the Chinese Ambassador to France, attended the reception and delivered a speech. SJTU President Lin Zhongqin delivered a video speech for the event.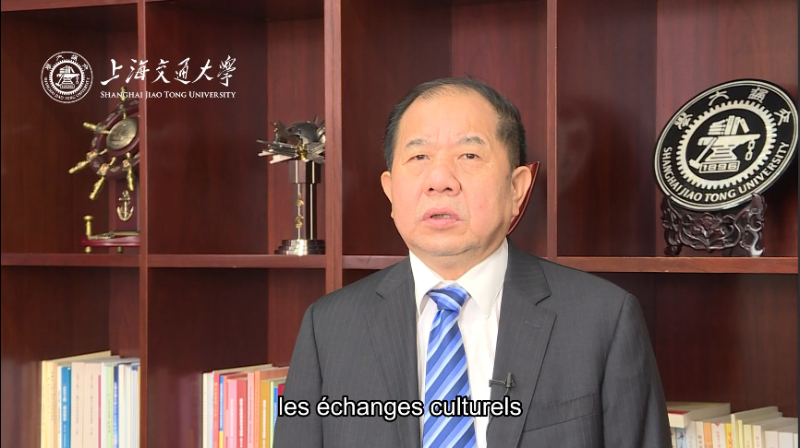 In his speech, Lin Zhongqin said: "SJTU has interacted and cooperated with French universities through facilitating scholar visits, sharing educational resources, cooperating in scientific research, and promoting exchanges in art and culture.
For ten years, the SJTU Paris Elite Institute of Technology has nurtured four generations of graduates with outstanding professional skills and global vision. Although the pandemic has brought forth various challenges to international cooperation, exchanges and interaction among students and scholars from China and France will not be hold back. We warmly welcome French scholars students and friends to SJTU.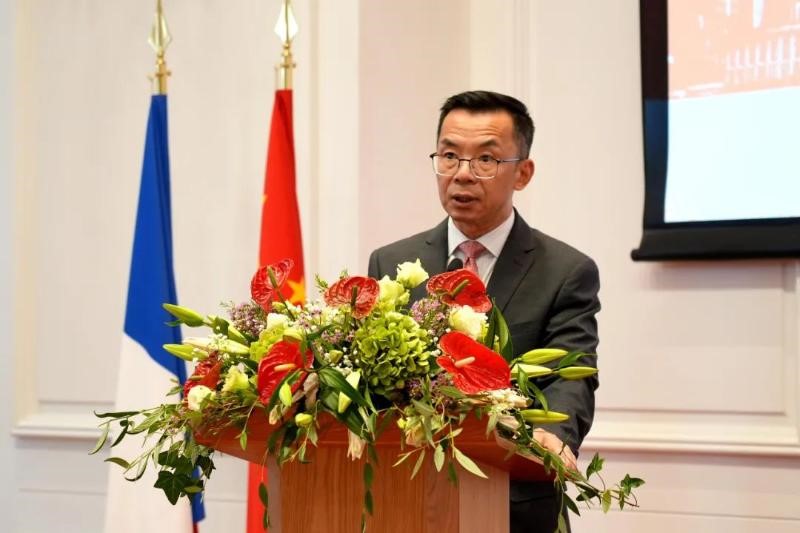 Lu Shaye stressed China's position as a popular destination for international students and maintained that educational exchange constituted an important part of Sino-French cultural communication. Many universities and disciplines in China rank among the top in the world, providing rich opportunities for international students. Lu wished the students who are about to study in China a happy journey, and encouraged them to have a good command of the Chinese language so as to better understand Chinese history and the view of "harmony in diversity". In this way, they could see the real, rapidly-developing, multidimensional China and share their experience with more people.
At the event, several French student representatives shared their experience of Chinese learning and their expectations for studying in China.
There was also an online education exhibition called "Study in China" to introduce the policy of studying in China and the admission guide for international students in Chinese universities.
A group of French students performed the famous Chinese poem "Facing the Sea with Spring Blossoms" in both French and Chinese. The Chinese pop song "Blue-and-white Porcelain" was performed by Chinese and French youth with Guzheng and guitar.
Xinhua News Agency, People's Daily, CCTV, Phoenix TV, European Times, European TV, European Chinese Radio Station, Nouvelle Solidarite and other media covered the event.